One step ahead of U: Meet this year's early graduates
With roughly a month left of first semester, many seniors are wrapping up their college applications, cramming in an extra class or two, and finalizing their post-graduation plans. Most students are familiar with the requirement of 24 credits to graduate on time. 
"You need four [credits] in English, three in math, two in science, and four in P.E.," guidance counselor Chris Headrick said, "Consumer Economics is half a credit and government is half a credit, and you need U.S. history, which is a full year, one more social science, and four electives." 
In the past, graduating a semester early at U-High has not been uncommon, but graduating a full year early has been a rare case. 
"In my thirteen years at U-High, I think we've had only one other three-year graduate," guidance counselor Karen Valouche said, "and we have a handful each year that want to graduate a semester early." 
Graduating early is not achieved easily. Students have to take upwards of seven to eight classes a year to get into that position, and also need to get pre-approved with school administration. 
"We have a paper requirement that [students] have to get signed off on for departments and administration," Valouche said. 
This year, U-High will be graduating two seniors at the end of the first semester in December, as well as two juniors in May. These Pioneers all have different motives for graduating early, and have put in heavy amounts of work and dedication in order to do so.
Isabel Schaefbauer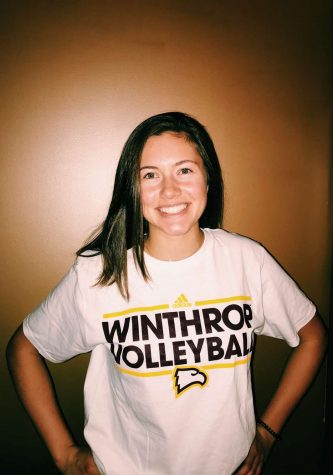 Senior Isabel Schaefbauer is passionate about volleyball; so passionate, in fact, that she will be graduating from U-High a semester early to play NCAA Division I volleyball as a setter for Winthrop University in Rock Hill, SC. Schaefbauer will be starting college classes next semester on Jan. 13, while also training with Winthrop's volleyball team. 
"They weren't going to have a setter my freshman year," Schaefbauer said, "so going early and getting to work with them in the spring will be really beneficial for me." 
Athletic talent runs in Schaefbauer's family. Her younger sister, McKenna, was a former U-High student who transferred to Hilton Head Preparatory Academy (also in South Carolina), where she also plays tennis at Smith Stearns Academy. 
Schaefbauer's early graduation will serve as a chance for her to reunite with her sister.
"I'll get to be closer to her again next semester," Schaefbauer said. 
As she prepares for life as a college student-athlete, Schaefbauer is reflective upon her time at U-High.
"The bonds that you create in high school are very special," she said, "and some of them continue through the rest of your life."
McKena McClellan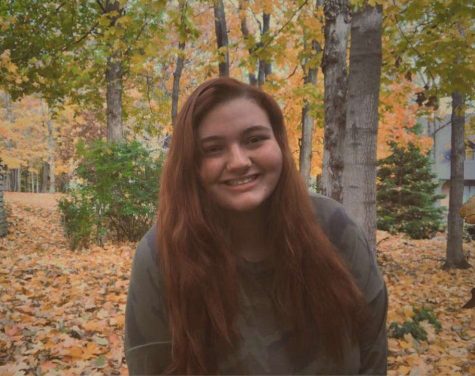 Having already met the required number of credits to graduate, senior McKena McClellan will be taking her leave of U-High at the end of the 2019 fall semester.  
As she looks toward her future, McClellan ultimately decided to use her spring semester to her advantage. 
"I'm going to be working a lot to save money for college," McClellan said, "I thought it would be a good choice without taking a year off completely, in order to stay on the path of graduating and going to college on time, while still having a chance to prepare myself financially." 
McClellan's parents are strong supporters of her decision. 
"They think it's the right decision for me as an individual to graduate early and work for a semester," McClellan said. 
However, she won't just be holding down a job next semester; she will also be taking a few classes at Heartland Community College as an alternative to the curriculum she's been learning at U-High this semester. 
"The classes I'm taking now are a lot more laid-back," McClellan said, "They don't challenge me." 
While she is clearly dedicated to her academics, especially more demanding classes, McClellan is unsure of the institution she'll be attending in the fall of 2020. As she prepares for this next phase of her life, McClellan remembers her last three years at U-High.  
"The environment here is really special," she said, "I'll miss being in such a great place with great people."
Madelyn Klemmensen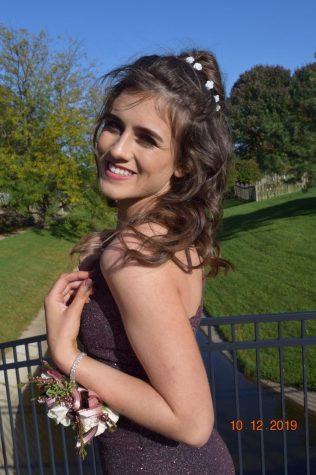 As someone who sets high goals for herself, junior Madelyn Klemmensen will graduate with the Class of 2020 this May. 
"I knew there was an option of graduating in December as a senior", Klemmensen said, "but when I found out that I could actually graduate as a junior, I thought of it as an opportunity, and I took it." 
An aspiring pediatric oncologist, Klemmensen plans on studying biology and pre-medicine at Illinois Wesleyan University (Bloomington, IL) or Northwestern University (Evanston, IL) before attending medical school.
"That's one of the reasons why I decided to graduate early," Klemmensen said, "because the schooling to get into that position takes a long time." 
While her decision comes with immense long-term benefits, Klemmensen has made quite a few sacrifices in order to graduate a full year early, her biggest one being her spot on the varsity cheer team. 
"It was very hard on me because I've done cheer for years," she said. Additionally, according to Klemmensen, she's "choosing to grow up a year early by sacrificing [her] senior year of high school."
 Despite her sacrifices, Klemmensen is resilient in the pursuit of her goals, and grateful for the opportunities that U-High has provided her. With her time at U-High steadily fading away, Klemmensen has a busy "senior year" ahead of her. 
"I go from 7:00 to 12:00 [every day], and then I have a BACC class the rest of the day until 2:15, and I also have an online class that I have to do," she said. 
Klemmensen will spend the next six months putting a tremendous focus on her academics while simultaneously cherishing her time as a Pioneer.  
"U-High overall is a family," she said, "I'm going to miss the good relationships with the teachers and with the students."
Taylor Moore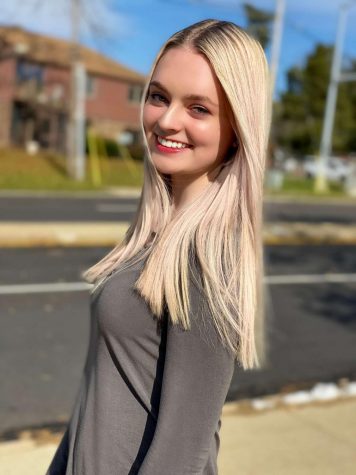 Most people know junior Taylor Moore as the captain of the dance team, but what many don't know is that Moore will also be graduating alongside the Class of 2020 this May. Moore's decision comes after discovering she met the credit requirement for graduation. 
"I took eight classes my freshman year, then I did summer school. I did seven classes my sophomore year, and another year of summer school," she said, "I'm in seven classes this year." 
Moore has immersed herself in the process of applying to colleges, with the hopes of making a career out of engineering. She plans on attending Iowa State University, having already been accepted to that institution.
Moore's decision is backed by her family and best friends. As she plans on starting college at 17, Moore said she hopes to be able to make her last year at U-High the best she possibly can. 
She is passionate about her extracurriculars, particularly her spot on the dance team.
As captain, Moore plays an integral role on the team: she has helped create team apparel, coached summer practices, and has even choreographed several of the team's routines, including their homecoming performance of "Bury a Bad Guy." 
"The only thing that was really going to keep me here another year was dance," Moore said. 
Aside from dance, Moore enjoys good relationships with her friends at U-High, and will miss those friendships upon leaving. 
"Most of my friends are in the senior class this year" she said "so I'm excited to be graduating with the majority of my friends."