Using art to explore space and memory: Anna Tulley
It is quite rare to find someone quite as kind and talented as Anna Tulley. Anna, who is a senior, has had a knack for art all her life and would often attend art classes at ISU as a child.
She has a passion for history and aspires to have a career in a museum. "I want to make sure everyone has access to history," Tulley said.
Tulley is an AP art student and chose to center her concentration around living spaces. "I really enjoy the history behind buildings," Tulley said. Her concentration can be broadly interpreted. "One of my most recent projects was an ink and graphite bird's nest," Tulley said.
Tulley's characterizes her artistic style as "liner," meaning the use of strong lines are present throughout her collection.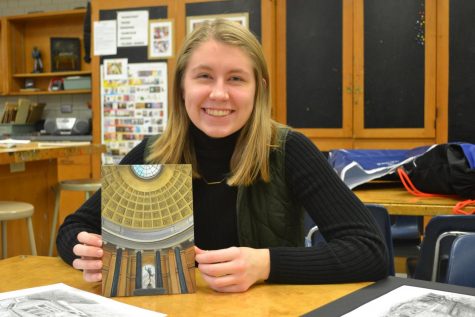 A trip to the National Gallery of Art is what Tulley identified as moment she knew she wanted to work in a museum. "I wanted to memorialize it," Tulley said, "It is one of my favorite places in the entire world."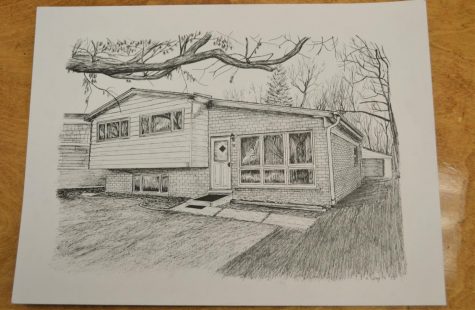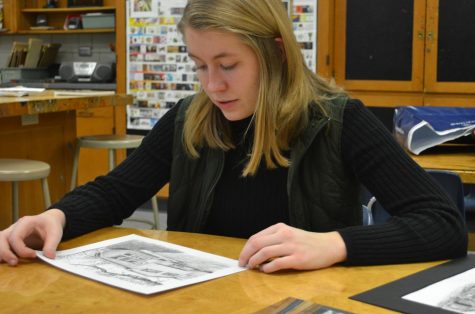 Tulley was inspired to create this sentimental photo of her mother's childhood home, which her family had to sell after her grandfather passed away. "I wanted to also memorialize the memories and the good times that she and her siblings had there throughout their lives," Tulley said.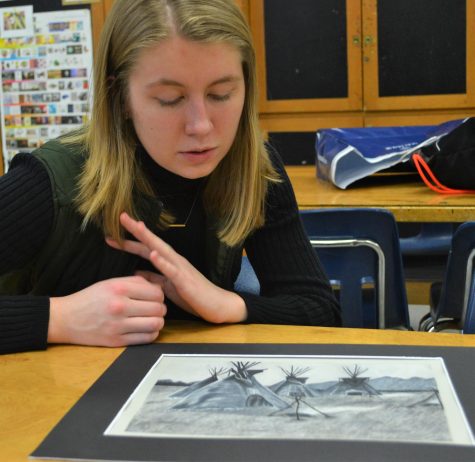 In this piece done in charcoal, Tulley aims to pay homage to Native Americans and the historical influence they have had on culture. Tulley describes this piece as "almost a black and white photo."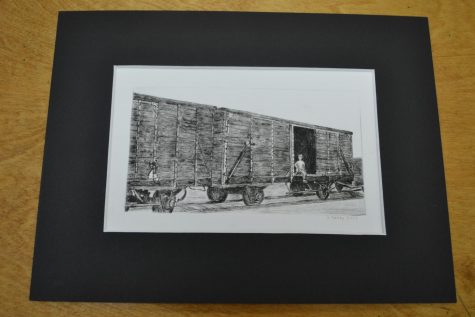 Tulley elaborated on her plans to continue this pattern of depicting unconventional living spaces. "I really want to show how people around the world live and how those homes have shaped America, specifically," Tulley said.