The 'type' to give back
On Tuesday, February 27th, the Red Cross held a blood drive in the small gym. Students and outsiders were welcome to participate. This is the second blood drive in this school year and it was put on by student Senate.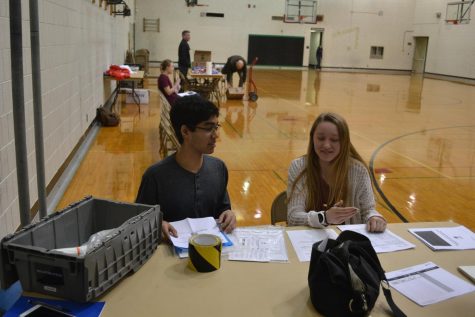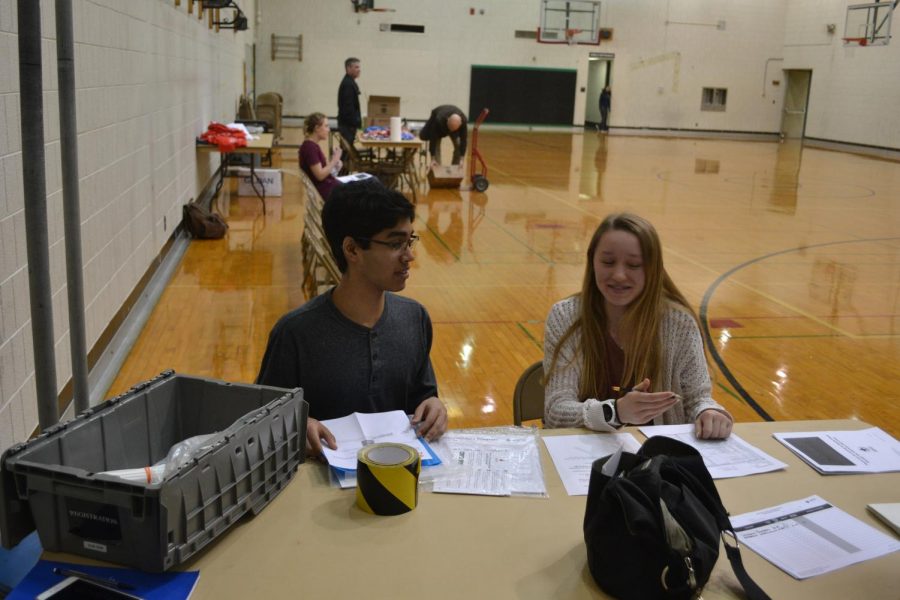 Welcoming Committee. Rohan Kamatar and Tasha Schuckman check donors in.  The senators checked students and adults in, and handed out name tags and information packets. Kamatar had a leading role in planning this event. "I had to find volunteers from senate, and write the announcements and the email that went to parents. The day of, I worked with the other volunteers to setup and teardown with the red cross," Kamatar said.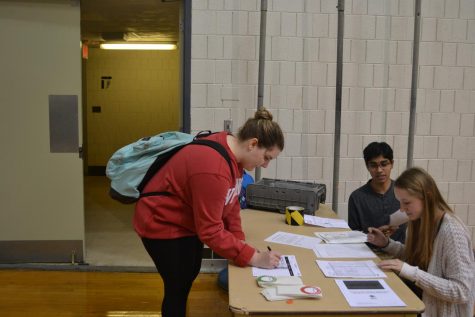 Signing up. Senior Celeste Berardi joins the effort to donate blood. "A lot of people need blood and if I am able to give then I want to help."
Checking vitals. Senior Christiana Thompson gets her blood pressure checked. Later, Thompson discovered that her veins are too small to donate. "I really wanted to make a difference in someone's life that may need it. I hope that in the future I am able to donate."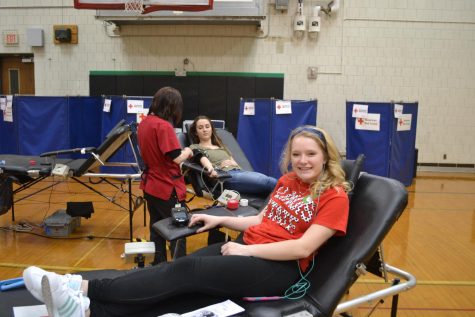 For family. Sophomore Emily Houston cheerfully awaits to donate blood." About thirty years ago my grandpa was in a train accident and he needed blood but there was a shortage. I'm donating for people like him," Houston said.
Patient preparation. Sophomore Courtney Kowalski gets her blood pressure checked before she donates blood. "I decided to donate blood to help people in need in any way that I can," Kowalski said.
"Next in line." Senior Lauren Bacon, and juniors Izzie Jacobson, Keagan Bouman, and Bella Houchin await their opportunity to give blood. "It's always a rewarding feeling after donating blood, and I'm always happy to do it," Bacon said.
Repeat donor. Already a professional, Kelly Whiting gets ready to begin donating blood. "I'd say I've donated about five times before," Whiting said. "I'm donating because I know blood is usually in high need."