Young face, early fame: Annika Cappis pursues modeling
Perhaps you experienced a sense of deja vu when you glanced at the advertisements for Totem or in Vogue Italia. That face should be familiar as it belongs to junior Annika Cappis.  
Cappis has chosen to be a professional model, and she is starting to get noticed on a bigger scale. Her current agency is "19:30 Model Management" in Chicago.
Cappis explained that being a young model can be financially rewarding, but it can also be stressful.
"The job requires having to miss school on a consistent basis, sometimes missing an entire day for an event," Cappis said.
Additionally, the job has unique physical demands.
"At first modeling was a challenge for me," Cappis acknowledged, "but once I began working out and getting used to the physical strain, I learned to look forward to my daily workouts."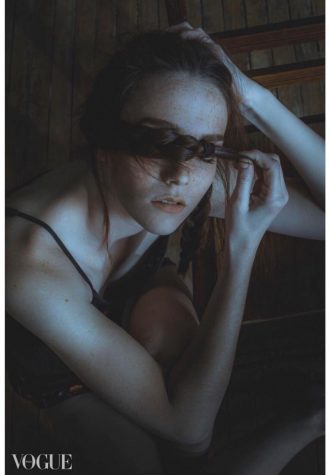 While we often hear about the mental consequences of modeling such as body dysmorphia, Cappis said this has not been her experience.
"Being so young in this industry, you would think I'd be worried about the way I look," Cappis said. "However, this experience has really helped me gain confidence and find who I am."
Still, Cappis says she has to tend closely to what she eats and toning to maintain fitness for this job. But  modeling has proven natural for Cappis because she's always loved to be photographed.
From a young age she helped a family friend who is now a professional photographer. This photographer would occasionally ask Cappis to model for some of her projects. Eventually, Cappis fell in love with the art when she traveled to Europe and was able to experience a runway show.
"When I came home from that trip, my mom sent some of my pictures to some Chicago agencies and we picked the best fit from the selection that wanted to represent me," Cappis said.
Cappis said she dedicates most of her time to modeling and trying to get coverage, and she expects to go far with what she has started, including relocating to New York after high school.
"I plan on taking a gap year after high school to move to New York. I will probably stay up there and make as much out of this career as possible." Her biggest goal right now is to be published in Vogue.
"I have multiple pictures in Vogue Italia, which is online, but I'd love to be in print," Cappis said.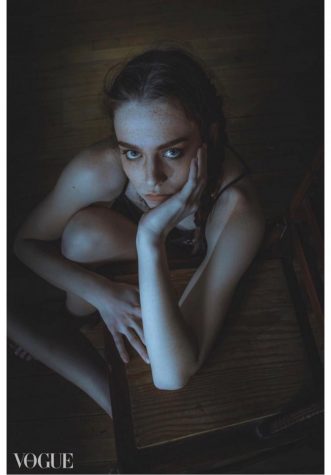 In an industry that often has a reputation for the damage it inflicts on young girls' self esteem. Cappis' conclusion is a hopeful one:
"I've never felt so great about myself."