A year abroad
Last year, the Landes family boarded a 20-hour flight, left behind their life, loved ones, and school in order to spend a year abroad in Nairobi, Kenya.
This opportunity came to the Landes family through their home church. Band teacher Jason Landes was first approached by retired missionaries who had served at Rift Valley Academy, a boarding school for international children of missionaries working throughout Africa. A band director was needed for a year, and the Landes family felt that God was calling them to do this experience.
While there, the family picked up on the cultural differences between Kenya and America. 
"The way people interacted was different," senior Ellie Landes said. "In America it's much less personal. But there, it's much more deep and there's different levels of interactions."
This personal level of interaction impacted their family dynamics, as well. The family lived together on campus which gave them more time together. J. Landes said that the close quarters gave their family a greater appreciation for family time.
"Our routine became more structured so that we could be home together," Landes said. "When we came back home, we tried to be more intentional about spending time together."
Leaving their new community proved difficult for each member of the family.
"It was definitely very difficult to leave my friends because I knew I may never see them again," sophomore Faith Landes said.
The family works to stay in touch with their friends. Ellie is planning to take a trip back to Kenya after graduation to visit her friends and watch them graduate. The family uses social media in order to stay in touch with their friends they made back in Kenya.
"I have a couple friends that I contact almost daily through Snapchat, Instagram, and Facebook," F. Landes said. "But a lot of my friends and I don't get to talk a lot because of the time difference."
Even the adults are making the most of social media.
"It's been easy to stay in contact and connect with other staff members we met while we were there," J. Landes said. "There is access to technology to livestream their concerts."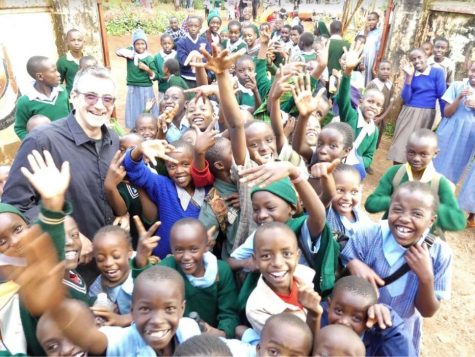 The Landes family carries many memories of their journey with them including a band trip around Kenya, a safari from an extended break period, climbing Mount Kenya, and trying Ethiopian cuisine.
"We were so grateful through the process that the lab school administration helped us and allowed us to have this opportunity that will forever change us and our children in positive ways," J. Landes said.