Expansion of counseling department
The expansion of the Counseling Department was a high priority for the 2019-2020 school year. Discussions of expanding the Counseling Department came after parents' and students' concerns surfaced regarding access to resources for academic planning and attention to students' social-emotional needs.
In the expansion, former guidance counselor Courtney O'Connor moved to college and career counselor, a new position, while new hire, Chris Headrick, took her position as a guidance counselor. In addition, Bethany Hoffert was hired to serve as the school psychologist, a new position in the Counseling Department, as well.
These changes were made in an effort to improve the way the Counseling Department functions by creating more specialized positions.
"We were spread very thin," O'Connor said about the Counseling Department prior to the expansion. "We couldn't do anything overly great because we were doing a little bit of everything."
Previously, O'Connor and Karen Valouche were serving around 610 students and doing a combination of testing, meeting with current students and incoming freshmen to discuss scheduling, building the master schedule, helping seniors with the college application process, preparing younger students for applying for college, doing presentations in the classroom, and trying to meet the mental health needs of the students.
"The social-emotional needs of our students were taking precedence because of the urgency of some of those needs, so some of the daily tasks that we were doing were being put on a backburner," O'Connor said. "We needed someone like Mrs. Hoffert to be designated to just meet students' social-emotional needs and meet with them on a regular basis to better serve our students."
Hoffert, a specialist in school psychology, was added to the counseling staff to address these needs exclusively. Previously, Hoffert worked at the Bureau-Marshall-Putnam county special education cooperative, the Ball-Chatham School District, and the Tri-County Special Education Association.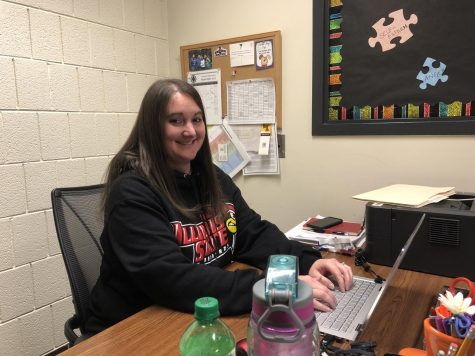 "Kids couldn't just schedule to come down every week and see [the counselors], so they were trying to help kids who were in a crisis situation," Hoffert said. "With the expansion of the Counseling Department and having me here, I feel like we can be a lot more proactive with talking with kids about things and working on some of those coping skills ahead of a crisis situation."
The school received state funding in order to pay for the school psychologist position. In 2017, the state of Illinois changed the way they fund schools to a process called evidence-based funding. By collecting data in many different areas, they were able to give more funding to the schools with the least number of resources in a particular area.
"When we turned everything in for evidence-based funding, it came back that our counselor to student ratio was 305 to one, because we only had two," Principal Andrea Markert said. "That was considered high, so we actually got more money for that area."
Additionally, the college and career counseling position was created to serve the needs of the students, of which 100 percent graduate and 92 percent go on to attend a 4-year university.
"We really needed someone that was ready just to help them with college and careers," O'Connor said.
Markert, along with Superintendent Dana Kinley, worked with the school budget, intent on finding a way to afford this new position in the Counseling Department.
"In the difference of having some people retire that were making a lot more money and hiring people that don't have as many years so they make less money, I was able to get another position where we could have a college and career counselor," Markert said. "I have this definite pot of money, and it's not unlimited, sadly, but as long as I can work within that pot of money and be stable there, then that's what we can do."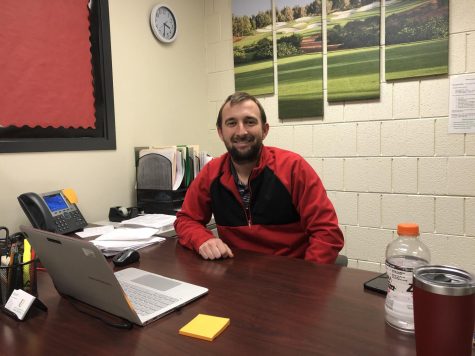 To fill O'Connor's former position, the school hired Chris Headrick to serve as a guidance counselor. Previously employed at Litchfield High School, Headrick was drawn to the school because of the students who attend here.
"U-High is just a fantastic school, and I knew it would be a great school to work for, as well," Headrick said. "[I have enjoyed] seeing how successful the U-High students are and how driven they are with their academics and all of their extracurriculars."
With the creation of more specialized positions within the department, the counselors are still willing to help out when needed, even if it does not fit in their job description.
"Any time a student needs something, if I can help, I am going to jump in and help," O'Connor said. "I think all four of us feel the same way."