Talented teachers involved in college extracurriculars
With different talents, teachers Chris Corpus, Shannon Maney, Natalie Montoney, and Steve Paxson exhibited their love for the arts or sports during their college careers.
Graduating from the University of Illinois in Urbana, Champaign, music teacher, Chris Corpus studied music education. While there, Corpus was involved in multiple choirs, an A capella group, and in the U of I madrigal group her senior year.
"As a music education major, you study voice privately for four years and then sing in the university choir," Corpus said.
Throughout her singing experiences in college, Corpus said she knew she was in the right place.
"I never doubted what I wanted to do," she said. "I can't say one thing kept me motivated because I just enjoyed the subject so much."
English teacher and speech coach, Shannon Maney graduated from Illinois State University and was a member of the speech team. However, she did not originally intend to be.
"It wasn't my plan, but it worked out," Maney said. "Through speech, I met the people that are still some of my closest friends, and it helped me develop a wide range of skills that I still use today."
Throughout her career, Maney was in the National final rounds eight times, winning national awards her junior and senior year.
"When I was a junior, I won After Dinner Speaking at Nationals," she said. "And my senior year I won the event called Prose Interpretation."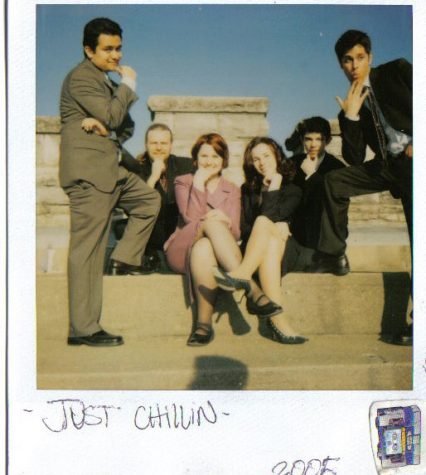 In the end, Maney said she was thankful for the opportunity to do speech.
"It took a little bit of time to find my people," Many said. "But once I did, I was in awe of them."
On the 'flip' side, math teacher and head cheer coach Natalie Montoney cheered for Illinois State University.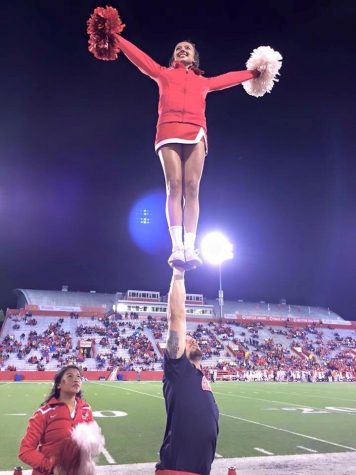 "I was on coed for four years. It was guys lifting girls," Montoney said. "If you were a girl, you were a flyer."
Like Maney, Montoney's experience led her to form lifelong friendships.
"My life would be 100 percent different," she said. "My team members from the cheer team are my friends. It's who I'm connected with."
There is more Montoney wished people understood about cheer.
"I think that with any sport it's going to be as respected as you make it," she said. "You can make light of it and say it's easy, but until you know and try, then you can't judge it."
A pitcher during his college career, Steve Paxson, now a wellness and P.E. teacher, played baseball where he pitched for Muscatine Community College and Wayne State University in Nebraska. Once a wildcat, always a wildcat. Paxson is the head coach for both the Pioneers and the Metcalf Wildcats.
"When I was in high school I was always pretty good," Paxson said. "I was a first team all stater as a senior. So, I was actually thinking I was going to go big."
Before the spring season of his junior year, Paxson struggled with severe tendonitis in his elbow. However, he never let it slow him down.
"Going into fall ball of my senior year I think I threw the hardest I ever had," Paxson said. "I was one of the top two guys in our rotation."
This success influenced his career path. 
"I would say if you want a great experience with baseball in college, don't quit in the face of adversity," Paxson said. "Just keep going, and never quit."