Finding happiness: A look into student-athletes participating in sports outside of school
"You should do what brings you happiness," senior and hockey player Zach Mohammad said about the importance of participating in activities outside of school. 
Mohammad is a forward for the Chicago Mission 18U AAA hockey team. When Mohammad was younger he took after his older brother and tried out skating for the first time. After that, Mohammad never looked back. 
He started playing competitively in Chicago at age 10 and has been ever since. Driving to Chicago multiple times a week is a commitment that requires certain sacrifices.
"Miss a few days of school, leaving class early, no school friends on the weekends," Mohammad said.
However, Mohammad didn't seem upset about these losses, as hockey has afforded him the opportunity to travel all across the country and even Canada. 
Although Mohammad said he doesn't regret not playing sports in school he does "think about playing for U-High" and the feeling of having your friends cheer you on. 
Known as the varsity basketball manager by many classmates, senior Andrew Munn has been a part of the basketball program for three years, but his true passion is bowling.
"Family is important. I bowl with my mom every Sunday, and bowling with her is fun," Munn said. "It's a bonding experience." 
Throughout the years, Munn has developed a love for the lanes and described the balance between school and bowling as "not bad" since he is only in two leagues. 
Freshman year was when Munn decided to start playing more competitively. While Munn hasn't traveled to other countries like Mohammad has, he has traveled to some interesting places such as Colfax, IL, in which the lanes were old and the score was kept by hand instead of the screen and computer that is used by most places. 
While Munn said it is a "weird" feeling when many students are seen participating in multiple extracurricular activities within the school. 
"It's kinda weird, cause they always talk about the 5-6 extracurriculars," Munn said. "And I do one and I do stuff outside of school so it's just different compared to like all the other kids at school." 
Junior T.J. Park, who is a wrestler, also commits much of his time to his true passion which lies on a field with a lacrosse stick. 
"I didn't really have a sport I was good at or liked, but lacrosse was pretty interesting so I decided to give it a try," Park said.
Park had his first game at the age of 8. 
Park had an uncommon introduction to the sport when he was in his cousin's garage and picked up a stick for the first time. He decided to give lacrosse a try. He has since been able to travel to many different places around the country, including most Midwest states (Illinois, Indiana, Missouri, Wisconsin), the East Coast (Virginia, Maryland, Massachusetts, New Jersey, Delaware) and even the West Coast (Nevada, and California). 
"There was a really nice place in Delaware that I went to that I can't remember the name," Park said. "We had to wake up really early and drive to a place near the ocean (it was winter), and played in the fog."
Throughout the years, Park has learned different life skills such as communication, adapting, and finding a level of tenacity.
Each of these student-athletes has made commitments and sacrifices in order to find happiness. In the case of Mohammad, he travels upwards of 800 miles every week just to practice with his team in Chicago. In the end, that is what brings him happiness.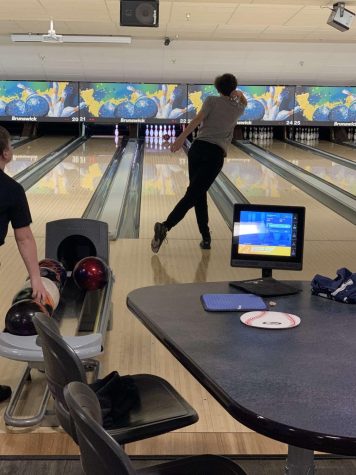 Sorry, there was an error loading this poll.