Young musician seeks to revive bluegrass
Kemedy Hauser has been playing bluegrass music since she was 9 years old. She was first introduced through weekly bluegrass jams held at Down Home Guitars in Frankfort, IL. After her first jam, she became hooked and continued coming back every week. She would even bring her dad, a classically trained cellist, into the world of bluegrass.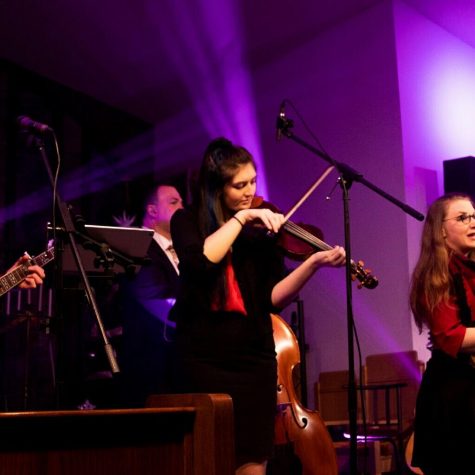 "She soaked up every tune," Steve Haberichter (owner of Down Home Guitars) said. "And now she blows everyone away. She's exceptional; she is a pretty elite player. We're so proud of her, [and] there's absolutely no ceiling for her."
Bluegrass music has diverse roots including mountain music, folk music, and early Irish music. But it also started with a controversial figure, Bill Monroe.
"It started off terrible; Bill Monroe and the Bluegrass Boys is the original band name," Hauser said. "Bill Monroe was this old misogynistic racist man from the 40s. He decided he was gonna take mountain music and he was gonna speed it up, and sing really, really high, like ear piercingly high and that created a whole new genre of music, and that is bluegrass."
The bluegrass community is incredibly tight-knit and forms close bonds for life.
"The whole point is you play music [just] to play," Haberichter said. "To share with friends and neighbors, it was a social thing."
Hauser has shown an intense level of dedication to music, even while she dealt with health issues like wrist pain.
"When I was in physical therapy, like at the height of my pain in physical therapy, I was practicing four hours a day," Hauser said.
Others can attest to Hauser's dedication as well. Orchestra teacher Grant Souder has taught Hauser since freshman year and watched her as she developed into an even better musician.
"When I first met her, she was very serious about music already," Souder said. "She knew she was going to go into playing the fiddle. Her fire hasn't changed, [but] I've watched her understand what the dream means, I've watched her take the steps necessary to achieve her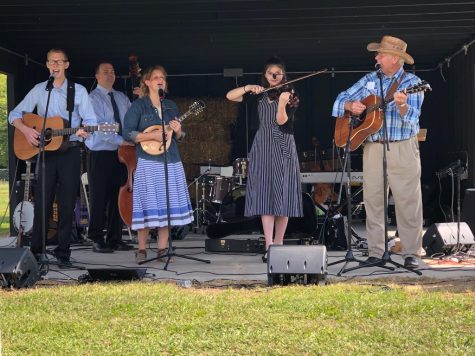 dream."
Hauser's experiences and interest in bluegrass have developed into a lifelong passion, which she aims to continue past high school.
"To get more people into bluegrass is honestly, my biggest goal in life because, in my opinion, it's kind of dying and that's sad because jamming is something that got me through a lot," Hauser said.