Male and Female Representation in the Media. Equal or biased?
According to a 30-year media study conducted by the University of Southern California and Purdue University, women's sports receive 5% of total media coverage. Football is the number one most-watched sport in America, meaning it is the most represented sport in the media. Since it is a male-dominated sport, a large gap is created between the representation of male and female sports overall. However, is the representation of other sports that are more similar equally distributed regardless of gender? 
"Football tends to outweigh pretty much everything in its coverage," head football coach Brody Walworth said, "but when it comes to sports, at least college sports, where there are two [similar sports], girls and boys basketball, softball and baseball, I do think they (the media) cover those relatively equally." 
A look at the front page of The Pantagraph High School Sports section on Dec 19, reveals a total of 33 sports stories, four of which address local area female athletes. An additional search through their archives for Intercity sports coverage since Aug 22, 2022, returns 62 sports-related articles, 25 of which provide coverage for female athletes or sports teams. While better, neither of these search returns appears equitable. 
Senior varsity cheerleader Karsen Brown has noticed the lack of coverage. "I've honestly never seen [reporters] at our events. But, if I'm at a basketball game I will see someone there," Brown said. "At U-High, we [practice] the same amount as basketball, volleyball, and football, and it's really exhausting, and I think that people don't understand that it's physically demanding too." 
As U-High heads into winter sports season, what trends in coverage will we be likely to notice? Boys varsity basketball coach Andrew McDowell interacts with reporters constantly. "Most of our games will have Pantagraph articles; I know WMBD news is coming to a practice soon," McDowell said. "It's common for the local media to reach out for stories for our team and our players." 
Girls varsity basketball player Jazmyn Thomas, a junior, and Ty Minor, a senior on the boy's varsity basketball team, answer the same questions very differently regarding fan attendance at games. "It depends on what team we're playing but, on average, probably 50 (people)." Thomas said. "I don't remember the last time I ever saw a student section at a girl's game. A lot of people don't take girl's basketball seriously."  "There's always a big student section," Minor said." It's usually pretty packed."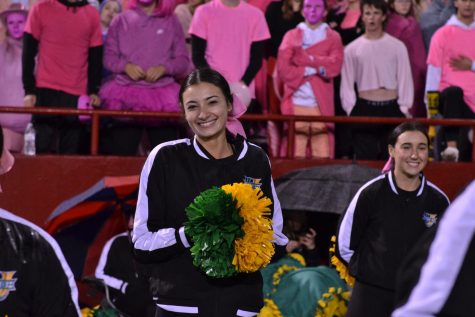 So, what is it like being a female athlete? "I do get some recognition, but it's only because I advocate for myself and go out of my way," senior girl's soccer player Annika Klaus said. "I just wish a lot more people watched women's sports and cared about it." 
When these gaps in coverage and recognition go unnoticed, it does impact athletes. "I think it's tough because a lot of people don't support [female sports]," Thomas said. "I think that we have to show ourselves more than male athletes at times to prove that we are worthy." 
*At the time of publication, The Pantagraph had not replied for comment.