Senior Spotlight: All day art… Zoey Wetter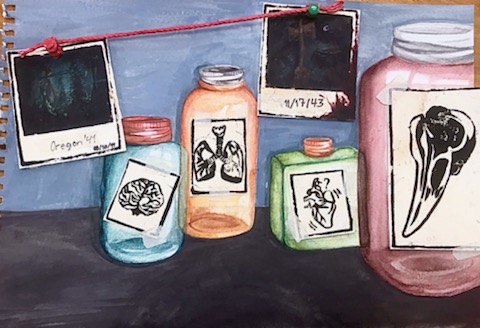 Of a six-class course load, senior Zoey Wetter spends five of them in the art classes.
Her schedule includes AP Art, an Art Independent Study, two Heartland Art courses, and a Teacher's Assistant. Her sixth class is Orchestra.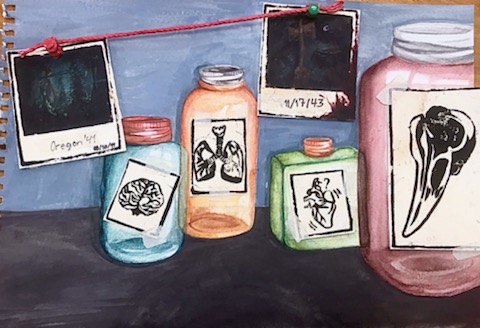 "Last semester I had two [art courses] which was AP art and my independent study," Wetter said. "I was going to graduate early, and I ended up not doing that. Instead, I took two Heartland classes and a Teacher's Assistant for art. That and orchestra, but I've taken orchestra all four years."
But don't mistake the art courses for a light load. Check in any time and Wetter is working hard, whether it be on her many different pieces, or helping out where its needed.
"Zoey's always willing to help with things in the art room, particularly with the preparation and maintaining of supplies," Art teacher Casey Wilen said. "She helps other students, she gives good criticism and advice to achieve, and you know, does a lot of her own stuff too."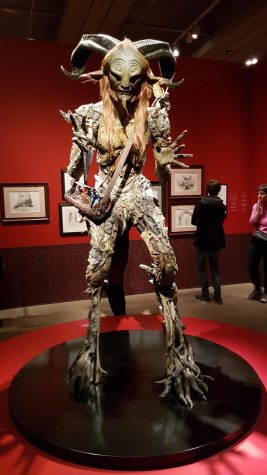 Although helping her classmates is important, her personal works are where she truly shines.  Wetter seeks to explore the darkest imaginations of the human mind, discovering what the dark corners may hold.
"I think creepy is the best way [to describe Zoey's style]- There's lots of monsters, and creatures and lots of darker things. It's very Guillermo Del Toro and kind of Creature Feature," Wilen said.
When asked about what mediums in the room she hasn't used, Wetter struggled. With each piece she does she attempts to use unfamiliar and new art mediums.
"I like to use as many mediums as possible," Wetter said. "I prefer restrictions on my art. Like certain things I can't erase or if I have to use certain materials."
The mediums Wetter uses are not tied to the art room either. She's well known as a violinist, and more importantly, her art shows in her clothing style, along with her make-up. Every aspect of her is a representation of her artistic nature.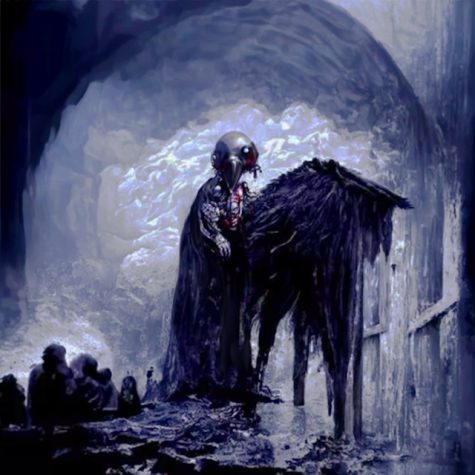 "I am very big on clothes and fashion," Wetter said. "A lot of my AP art is focused on cryptids (folklore) and cryptozoology, which uses very dark colors. My favorite is this bird creature named Edgar; that one very much reflects how I dress. It's very reminiscent with my style."
From how she spends her day to how she dresses, art has been a way for Wetter, and many others, to express themselves.
"Art really helped me find myself!"